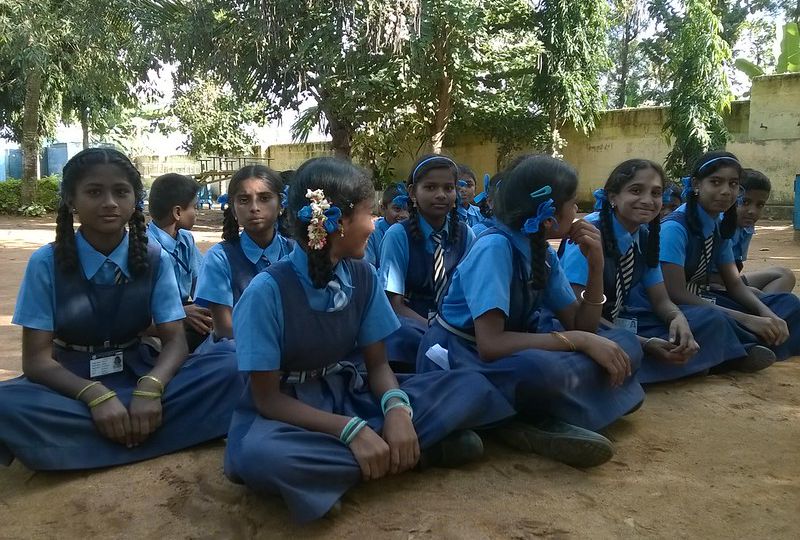 Talking about adolescent sexuality brings with it debatable issues of laws and age, norms and health, and adolescents' recognition as sexual beings. Adolescence is a delicate stage of life when young people are developing their own personality and identity and are on the verge of stepping into adulthood. In South Asia, efforts are made by governments so that adolescents can access sexual and reproductive health services. While there are schemes launched by governments to support adolescents' needs related to their health, the quality and availability of services continue to be a challenge. Service providers are seen to be hesitant to provide services related to contraception to adolescents, especially to unmarried adolescents, resulting in disrespectful treatment and imposing moral codes of conduct rather than centering adolescents' needs.
This connection between personal attitudes and its impact on our professional work came through clearly when I was facilitating a training for the staff who function as community-level role models for positive gender and social norms to promote girls' rights and bodily autonomy. These staff members, who come from the same communities we work with on social and behaviour change strategies, are part of the Tipping Point Initiative that aims to address the root causes of child, early and forced marriage in Nepal and Bangladesh. We have found that central to change processes is not solely the focus on girls' bodily rights but also the staff's ability, as changemakers, to model these attitudes and behaviours in their own lives, thus promoting both authentic and effective results.  During the training programme for the staff, when we were discussing an upcoming activist girls' training and the concerns the facilitators had, a field facilitator Sharmila* said, "I can't take responsibility for Rhema […in this training], she is a problem child, I cannot handle her at all. If she gets to the residential training, I am sure the entire training will be jeopardised." Surprised at her fear, I wanted to understand who this problem child was and what 'the problem' was that her presence caused. I learned that Rhema was an adolescent who had a boyfriend. I asked Sharmila how she got to know of it, and she replied, "Rhema is very smart, she disappears with my phone whenever I meet her. I am sure she talks to a boy on my phone. She just gives a missed call and there is a call from the other side. I am afraid her parents will know that she uses my phone to connect. If she comes for the activist girls' residential training, I am sure something unwanted will happen and the entire programme will suffer." I can understand Sharmila's fears; she was extremely honest, and probably the other facilitators were also thinking the same way. But the question is, in conservative societies of rural areas of South Asia, how can we talk about girls' rights when facilitators, who are self-motivated to address gender inequality, themselves struggle to strike a balance between their own beliefs about girls' sexual rights and oppressive social norms?
Sharmila is a field facilitator who mentored a group of girls who were supposed to attend a residential training with 85 of their peers at the district headquarters. Rhema was selected by her group to attend, and she herself was very enthusiastic to attend the training. When Sharmila, based on her own fears, tried to prevent Rhema from participating, Rhema declared, "I will die if you don't take me to the training." Taken aback when Sharmila told me this, I asked, "Will she?" Sharmila responded, "She is a great negotiator, she will make sure she comes for the training and that's why I am raising this as a big problem for myself." Sharmila's biggest fear was that if Rhema eloped from the training venue with the boy, she would have to take the entire responsibility for this and bear the brunt of the family and community's reactions.
So, what do we do when a member of the staff, who is generally comfortable discussing issues of sexuality and rights, struggles to come to terms with an adolescent girl having a boyfriend? We need to see how social norms affecting the staff's own beliefs might be an influence on the other girls in the group and their work within the project.  Our discussions on this issue helped Sharmila to reflect on this further. In the meanwhile Rhema convinced Sharmila to negotiate with her father to send her for the training. Rhema participated with enthusiasm, made connections with girls from other villages during the training at the district level and turned out to be an excellent leader.
Most policies in South Asia promote adolescents' access to health facilities for sexual and reproductive health services, including family planning, that are adolescent friendly. But age and marital status still matter and adolescents are refused services and are denied choices that promote their wellbeing. The sexual and reproductive health and rights that the government claims to have made available to adolescents remain mostly in the policy books and hardly reach adolescents.
As development professionals, our tasks involve reflecting on the norms that service providers, colleagues and field staff engaging with communities hold on to so strongly. How can programmes create safe spaces to match up to service providers' professional and personal beliefs so that they can challenge those norms in their own families and be non-judgmental?
If an adolescent has rights to sexual health, why are they linked to only some services and not others? Providing menstrual health information is a wonderful start, but awareness around sexually transmitted infections or counselling for contraception requires investment in the attitudes of the service providers as well as communities, so they regard these services as essential and support girls' rights to access the full range of sexual and reproductive health services.
We need to change, we need to practice what we preach and stand for the rights of adolescents. They are citizens. They might not yet be adults, but they too have a body that they love and wish to keep safe, happy and healthy. They need information and services, they need to be loved and not judged! It's their right and their right should also be seen in the light of human rights.
इस लेख को हिंदी में पढ़ने के लिए यहाँ क्लिक करें।
Cover Image:(CC BY-SA 2.0)