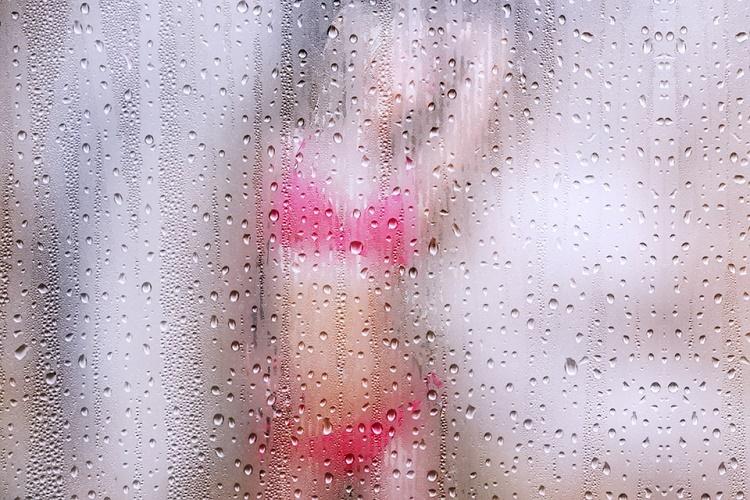 The Indian govt has banned over 800 porn websites, claiming that pornography leads to sexual crimes. However, many adults watch porn without any criminal intent.
The Indian government has banned 827 adult websites, after the Uttarakhand High Court came down heavily on pornography for allegedly influencing children to commit sexual crimes. While the efficacy of the ban itself is being questioned, with easy access to VPNs – another important question around the ban on pornography is whether the government should ban adults from watching content which is produced by and with adults?
Why do adults watch pornography? India is one of the largest consumers of porn in the world, so much so that Pornhub created a mirror site following Indian government's ban. Definitely, not all viewers of porn end up committing sexual crimes. Another criticism of porn is that it objectifies the female body, and is produced mainly for the consumption of cis straight men – that it is not feminist. But not all viewers of porn are men – in fact, a lot of women watch porn, and also find it empowering.
TNM reached out to five women, to find out why they watch porn, and what they think about the Indian government's ban.
Richa Kaul Padte, author of Rethinking Pornography
"Many women, including myself, have found pornography to be a liberating space – especially because it facilitates pleasure that you can access on your own, and don't need a partner for. But I wouldn't want to extend that experience to all women or to all porn, because neither of the two is homogeneous categories, so experiences and the content itself will differ vastly."
"Most mainstream culture is anti-feminist, because it's being produced in patriarchal contexts, and is often owned and controlled by men. I think exceptionalising porn as anti-feminist totally ignores this reality, and makes it out to be somehow worse for women just because it features sex. I totally reject the idea that just because a woman is naked, she is somehow more oppressed. That's not how oppression works, and it's not how sex works either. Mainstream porn is part of mainstream patriarchal media culture; and just like we seek out films, music or literature that is feminist, we can do the same for porn."
"Obscenity legislation says that it's illegal to publish or share such content, whereas the only sexual content that's illegal to view is child pornography. So the legal basis on which the Uttarakhand High Court has made this ruling seems super flimsy to me. I think it's part of the increasingly undemocratic sorts of censorship we are seeing across the country at the moment."
Jaya Sharma, writer and queer feminist political activist
"Porn is a non-judgmental space for women. Women who express their sexual fantasies are often dubbed as sluts in real life. But porn opens up to us the window to a world where we can explore our desires. The more we know what we want, the clearer we will be about what we don't want. It is only when women are able to say 'yes' to what they desire and fantasize in life, that they will be able to say 'no' to what they do not consent to."
"Our desires may turn us on, but we may find it difficult to accept them in our minds because they are often too close to taboos. They can be yummy and yucky at the same time. Pornography can help us consent. Consent in not just negotiating with your partner, but consenting with our own desires. In fact, porn helps us to be non-judgemental about our own desires."
Jaya says equating porn with anti-feminism is rather bizarre. "If one is to talk about the women who work in the porn industry, one must also question the rights of the maids who work at our homes. Why is it only when it comes to the porn industry that those who oppose porn evoke violence? What matters is consent. My partner and I might watch the most disgusting, disturbing porn together, what matters is whether the sex that we have during or after it with each other is consensual."
Nadika Nadja, writer
"Porn is an outlet for those who have been stigmatised in the society for their choices. It gives you pleasure and gratification, all at once. For women, porn is important for them to understand that a relationship cannot be one-sided, and that it's perfectly okay to be dissatisfied with your partner."
"Cinema, for ages, has celebrated patriarchy. Where do you find feminism in movies? In how many movies have you seen the heroine chasing the hero? Does that mean we simply put a ban on movies too? Then why is porn alone banned on the supposed grounds of being anti-feminist?"
Amritha Lawrence, diving master
"While heterosexual porn has often been ridiculed on grounds of promoting gender-stereotypes and propagating the notions of a 'perfect body,' this is not the reality for women who do watch porn. I do not know of men who would want to have women similar to the ones they watch in pornography videos. As long as you have a consenting and healthy partner, pornography's role in choosing partners is negligible. No woman would aspire to be like a woman who act in a porn video. Such ideas of perfect-bodies only exist in the imagination."
Vaishnavi Suresh, photographer, environment campaigner
"Porn has been liberating for a lot of women I know. Not so much for me as I grew up in a fairly open environment where sex wasn't a taboo, but I am sure it does to so many other women. I started watching porn fairly recently and I think it's a great stress buster."
"I wouldn't say that porn is anti-feminist but there is a lot of child pornography and brutal porn that one can access online. But I do not think ban is the solution to that. There should be better content regulation. Also I think that porn has helped the marginalised communities to explore their sexuality, with a lot of gay and lesbian porn available on the Internet. I am sure the videos were not put up with an intention of helping the marginalised, it started off with secret fetishes but is clearly a deviant from the white heterosexual porn that we have always watched."
This article was originally published in The News Minute