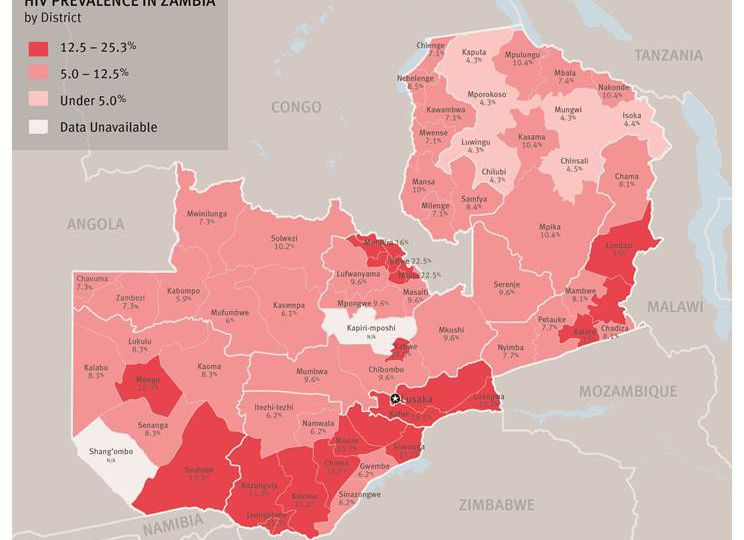 'People say, someone who has a disability should not indulge in sex,' Inocente, a blind man in his 40s, told a Human Rights Watch researcher in Zambia. This is a widely held view in the country, where stigma regarding the sexuality of people with disabilities is pervasive.
This view is deeply troubling. The idea that people with disabilities shouldn't have sex dehumanises and infantilises this population. Perhaps more jarring, however, is the notion that people with disabilities are asexual.The reality: people with disabilities have sexual relationships just like others, and they have a right to have a family and to sexual and reproductive health care just like others too.
However, because of this stigma and a lack of disability-inclusive programs, people with disabilities in Zambia are often left out of sexuality education, reproductive health care and HIV services.
Take Susan, a single mother with a physical disability. She told us,'People think that people with disabilities can't have boyfriends, girlfriends…They can't feel sex…They must be just staying at home as a disabled.'
In Human Rights Watch's new report, 'We Are Also Dying of AIDS': Barriers to HIV Services and Treatment for Persons with Disabilities in Zambia,' released in July 2014, we document the barriers to access to HIV services including prevention information, testing and treatment for people with disabilities in Zambia. There are an estimated two million people with disabilities in Zambia and just like any other Zambian, they are at risk of HIV infection. Zambia has made significant progress in scaling-up HIV prevention and treatment services over the past decade. However, people with disabilities continue to be left behind in the country's HIV response.
Pregnant women with disabilities also told Human Rights Watch that they experience stigmatising attitudes when they go to clinics. Yvonne, a woman with a physical disability who also works with women with disabilities, explained that when you go for pregnancy care, 'Health workers counsel you as if you have done something wrong and everyone is free to make comments, … 'Why should you become pregnant?' Everyone gets shocked.'
Another woman told us, 'When women with disabilities go for VCT (voluntary counselling and testing), you are looked up and down and people ask how you could have HIV, as they would never expect disabled women to be sexually active.'
These attitudes need to change.
Governments like Zambia's need to step-up efforts to sensitise health workers, include people with disabilities in sexuality education, and address the stigma that Inocente, Yvonne and others regularly endure. Donors too need to make sure that sexual and reproductive health care is reaching all people, including those with disabilities. These efforts are important to dispelling the myth and accepting reality.
हिंदी में इस लेख को पढ़ने के लिए, कृपया यहां क्लिक करें