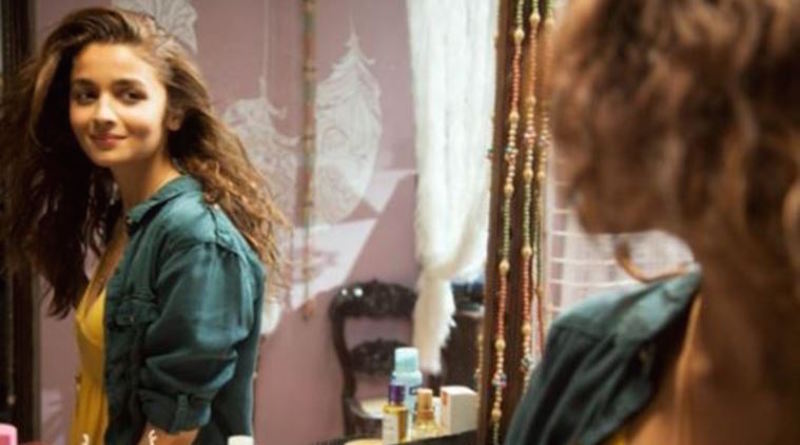 When I saw Alia Bhatt's gloriously flawed Kaira in the film Dear Zindagi (2016), I felt so gratified I could have jumped up and cheered. Kaira is waspish, occasionally self-absorbed, and unabashedly ambitious. She is a hit-and-run-style serial dater, a characterisation that has been the sole prerogative of filmic men so far. To paraphrase, she resolutely sheds the burden that Hindi film heroines have been hefting on their always-delicate shoulders since the first hero whistled wolfishly across the street – the need to be relentlessly likeable.
Since the advent of cinema, males have gone about blissfully engaging in assorted forms of douchebaggery while heroines were meant to be nice and virtuous. The contemporary hero is a simple, recycled jerk (Consider the childish and handsy Ayan in Ae Dil Hai Mushkil (2016)). But as the country embraces femvertising with unbridled enthusiasm, our heroines are compelled to be both sweet and spirited (sometimes even literally so because alcohol-swilling girls are the coolest). As evidenced by films like Humpty Sharma Ki Dulhaniya (2014) or Befikre (2016), this 'spirit' is an infinitely mutable phenomenon, with every director having his own inexplicable vision. But spirited or teetotaller, the filmic heroine is still bound by the strictures of conventional niceness.
The Othering of the Other woman
It is a truth universally acknowledged that nice girls don't advertise their sexuality and nice equals boring. Ergo, it was essential to have a woman who will act as the perfect foil to the Niagara of Niceness that is the heroine so the hero could be the khulla saand (loose bull) he was destined to be (perhaps this is the only culture where men willingly call themselves untamed bulls). This woman dances with abandon and brazenly comes on to men. She is honest and ambitious and confident. She is sexy and sure. She rips apart the notions of conventional likeablity. So of course, she is othered.
Her personality has shifted over the years, and so has the extent to which she is othered. But she is rarely ever the focus of the narrative. For instance, although the ebullient Vijaylakshmi (played by Lisa Hayden) in the more recent Queen (2014) is not judged or derided, the story is not about her. She is merely counter, albeit a delicious one, to Rani's (Kangna Ranaut) sweetly naïve niceness.
The Other Woman fashions her personality and her body with the specific purpose of thwarting notions of likeability and innocence. She wears clothes that are a direct contrast to the heroine's costume, because unlike her, the body of the othered woman is not a symbol of honour or culture. Ranging from Chandni in Silsila (1981) and Kiran in Yeh Nazdeekiyaan (1982) to Rupali in Biwi No. 1 (1999) and Aditi in Yeh Jawaani Hai Deewani (2013), the other woman is clad glamorously in fur coats or shorts, mannish shirts or riotously feminine dresses.
She also lets her hair loose, her tresses swishing about her shoulders tantalisingly. Compare Lakshmi's rampantly curling hair with Rani's tightly tied plait in Queen (2014). Her sexy body is also invariably deposited on her voice. She doesn't sound innocent and sweet, but husky and throaty, always ready for a tumble. Consider Sonia's low purr in Aitraaz (2004).
The othering of this kind of woman is an emphatic political statement declaring that women who assert their agency through their body, gaze, voice or personality are an aberration.
The gaze of the Other woman
No woman was as emphatically Other as Helen. She laughed sultrily, sang lustily and tempted men while rarely ceding her power. Although she has played the same kind of character several times, her performance in Teesri Manzil (1966) is particularly remarkable. As Ruby she voyeuristically spies on the man she loves and overhears his conversations, appropriating the power that is traditionally reserved for men. The film especially thrills me because the spectator is allowed to see Rocky through her languid and languishing gaze multiple times.
The othered woman also looks at women with unabashed frankness. In Arth (1982), although the ex-wife Pooja averts her eyes, the mistress Kavita looks her dead in the eye as she accuses her.
However, there is always a difficulty associated with the woman who reverses the conventional politics of the gaze. Ruby is eventually killed in Teesri Manzil, and Rocky sees her at her most vulnerable and unguarded. Kavita is driven to paranoid insanity in Arth.
The Other Woman is consistently punished for her brazenness and is often left at the mercy of the hero. In Armaan (2003), for instance, complicated and troubled Sonia gets injured and requires a surgery that only the hero can perform. In Zubeidaa (2001), the impetuous and wild eponymous character dies in a plane crash. But perhaps the ultimate punishment is that she always remains on the fringes of the hero's life, and never has a rightful place.
In Virasat (1997), young Shakti's sassily attired American-Indian girlfriend Anita is abruptly othered. Unlike the conventional woman who poses for a man clicking photographs, Anita trains her camera on everything and everyone around her, emphatically capturing and preserving her gaze. She is perfect for the westernised Shakti, who has no real attachment to his village. But when he is required to step up and serve his country, Shakti becomes a changed man. Anita is no more right for this different, nationalistic Shakti and he marries uneducated, non-confrontational Gehna instead.
Anita's eventual othering is the not the ultimate penalty for her assessing and confident gaze. Her greatest punishment is the realisation that the carefree man she loved has been replaced by a man who prioritises his vision of national progress over her.
Virasat explores Shakti's dilemma, Anita's angst and Gehna's longing with restrained eloquence, but Anita's othering is a stunning reflection of how the idea of patriarchal nation-state as a political body winds itself inextricably with female body and personality. An outspoken, questing and frank woman does not jibe with the idea of nationalism, which demands a servile woman who will never question and will do her duty to the men around her.
A good time and marriage with the Other woman
The Other Woman and the likeable female lead are on two different ends of the spectrum of Indian femininity. Consequently, they have often been pitted against one another. The most dangerous aspect of this characterization is that it furthers the patriarchal assertion that women are cruellest to their 'own kind' and therefore men can be absolved of misdemeanour. On the rare occasion that the othered woman and the heroine are not enemies, such as Queen and Yeh Jawaani Hai Deewani (2013), something beautiful tends to happen in terms of depiction of female friendships.
But no woman wins in this endless battle when a man enters the picture; because they are to snag a man, they must both shed their extreme identities. In Cocktail (2012), although Gautam romps around with the colourful Veronica in bed, she is not fit to be his wife because his mother would never approve of her hoydenish ways.
In the grandly regressive Kuch Kuch Hota Hai (1998), Tina parades around wearing tiny skirts, but gets the guy only after she proves she has mastered at least the Kindergarten level of sanskar (culture) school by crooning Om Jai Jadish Hare.
On the other hand, the nice girl has to master the Maggi ketchup blend of just the right quantities of hot and sweet. She must get a makeover, and look appropriately ravishing. Meera in Cocktail is influenced by Veronica and alters her dressing style. Pooja in Biwi No. 1 swaps her miraculously ever-fresh gajra (string of flowers traditionally worn by Indian women in their hair) and blingy saree for mildly hideous dresses and snags her husband again.
A subversive cliché: the paradox of the Other woman
Despite her subversion, the othered woman is a cliché, too. She is rarely ever allowed to step beyond the brashly drawn lines of her archetype. She is often a model, an actress or a dancer ­­– her body is a large part of the manner in which she makes her money. And if she forms the centre of the narrative (like Fashion (2008) or Heroine (2012)), she is rarely ever really happy. Her sorrow and dissatisfaction set her up as a negative example.
Piku (2015) offers the most eloquent filmic subversion of the archetype of the Other Woman. The eponymous character is everything that the othered filmic female is: cutting and nasty, ambitious and occasionally selfish. She sleeps with a man but is reluctant to commit to him. She doesn't fit the bill of conventional likeability. And yet, the film is largely preoccupied with bringing out the layers of her complicated personality and her small pockets of sweetness.
Hindi cinema needs more films like Piku, in which the eponymous woman is not always likeable but remains deeply relatable. She is the cliché-free other woman, but unlike the othered woman, she assertively occupies centre stage in the narrative.
---
Cover image: Movie still from Dear Zindagi