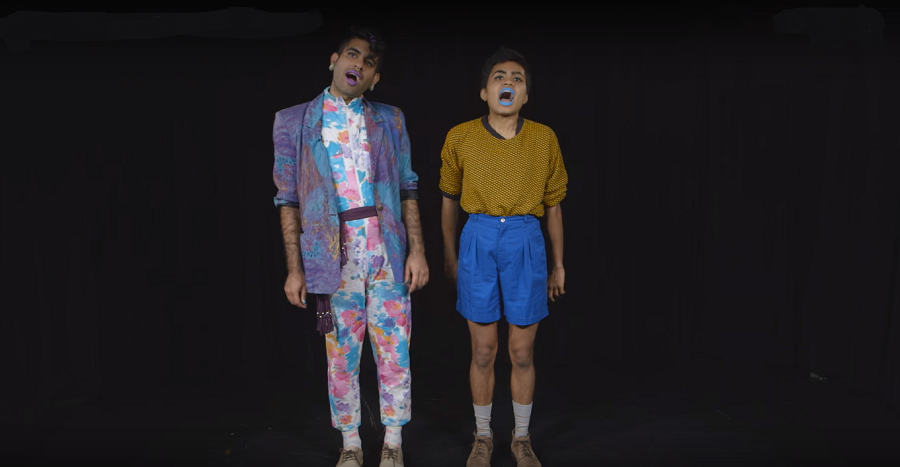 Last month, we featured images of DarkMatter's Alok Vaid-Menon who uses images of their gender transgressive attire in their activism to promote the visibility of transpeople. DarkMatter is a trans South Asian performance duo from New York. Janani Balasubramanian, the other half of the duo, also performs transgression through their attire and their art.
DarkMatter appear on The Laura Flanders Show to perform their spoken word poetry and chat about their trans politics, traversing issues of gender, race, desire, migration and more that connects to it.
---
We curate videos and images based on our monthly theme, and credit and link back to their original source.