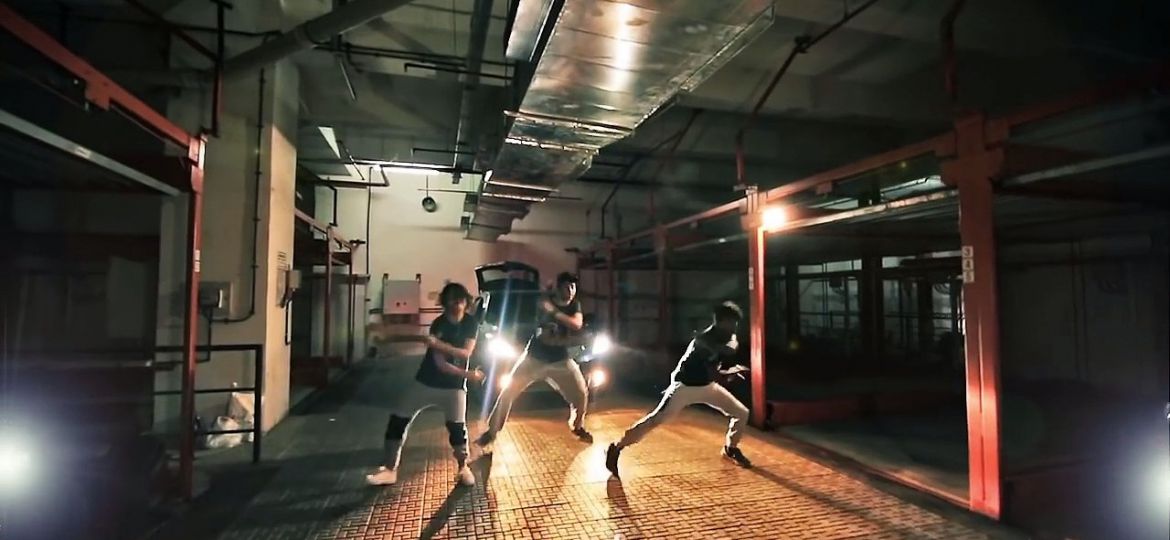 As an independent working woman who buys her own things and pays her own rent, it is extremely irritating when random people assume that your clothes, your shoes and everything else are sponsored by your husband. Worse still, these assumptions are usually conveyed as part of extremely sexist 'jokes' elevating the status of husbands from being equal partners in a relationship to being benefactors of their wives. And yes, women are supposed to laugh at these jokes. Even if the womanwerea home-maker, I don't see how the husband becomes a benefactor,while she puts all her timeinto running their home and enabling him to go out and earn money without worrying about making his bed. I am sure that just like I do, it is a problem many women face.
So, imagine my irritation when while returning from work one evening, the FM in my carpool blares the words, "Kudi mainu kehndi, mehnu jutti lede sohneyaaaa, maikeya naa goriye". (The girl asks me to buy her a pair of shoes, I say no).The lyrics seemed off the mark because the "Kudi" (girl) being referred to in the song was creating an image of women that so many other women are struggling to overcome. I was curious about how this song had been picturised.
Here is the video:

To summarise what is happening in the song: there is a guy with a 'swag' level that only guys in Punjabi music videos of our times can have, and there is a young, beautiful, petite-but-with-big-breasts-and-big-butt girl. The girl asks the guy for shoes, for earrings, salwar suits and bungalow.However, the guy, who is after all a true lover and is not interested in 'buying' her, flatly refuses, telling her outright that all he has to offer her is his love. He tells her that she should look for someone else who can tolerate her tantrums, that she is materialistic and can go drown if she cannot love him, that he has even considered ditching her, and that she is wrong if she believes there is any guy out there who'd be as good as him. Even though this is sufficient to dismiss women as nothing but 'gold diggers', it could have been interpreted as a wronged man's lament that needs to be equally heard in a gender sensitive world.But, what makes the video truly demeaning is the way the girl is shown reacting to this rebuff. Throughout the video, the girl, in spite of her shock and disappointment at not being given materialistic pleasure, continues to smile and dance. To top it all, towards the end, in addition to smiling flirtatiously at being snubbed, she breaks into full butt-twerking.
While there have been many music videos objectifying women where they are shown to be given favours by men, it is amazing to note that even in a song where a woman is being refused the 'gifts' she seeks, the objectification of women persists.
It is wrong at so many levels: firstly,the lyrics paint a very damaging picture for all groups of women– not only of women who are striving to break out of stereotypes of continuously demanding 'things' from their male partners, but also of women who do demand 'things' from their male partners, since the imagery that goes with the lyrics shows them replicating an extremely sexualised image while placing their demands. It also conveys to both men and women that while men assume the power to either accept or deny a woman's requests and demands, women need to (and will) continue being their coy, smiling, sexy, twerking selves to satiate that incomprehensible masculine superiority-complex.
At this point it will be interesting to also have a look at the song, "Baby marvake manegi" by Punjabi rapper Raftaar:
Raftaar claims to be more respectful of gender sensitivities and his song lyrics portray the woman as an independent person who is capable of making choices, who does not come and go in some man's car, who does not depend on the man's (or his father's) money. This is refreshing since it seems to give the woman agency and the power to consent– both concepts alien to the patriarchal Indian psyche. However, it is amusing to note that the man still has the freedom to call her 'baby' and even though Raftaar seems to consider women at par with their male partners, it is still the same sexualised image of a twerking female to please the male gaze. This stark similarity between the sexualised women portrayed in various songs– whether the woman is shown as successfully taking advantage of men, unsuccessfully attempting to take advantage of men, or not even attempting to take any advantage of anyone whatsoever–forces me to doubt the intention behind the seemingly gender-sensitive lyrics of Raftaar's song.
Is it a song by a person who truly respects women or a person who has modulated his words and his song to what he thinks is sufficient respect to be accorded to women, even as he continues to benefit from pleasing the male gaze? Is the constant zoom-in view of the dancer's crotch and her twerking an example of women's empowerment and freedom of expression of sexuality or is it a clever marketing technique to feed his audience what they want to see, while cleverly creating a story that will also placate the group that might oppose his portrayal of women?
I am left to wonder!
Cover Image: Youtube