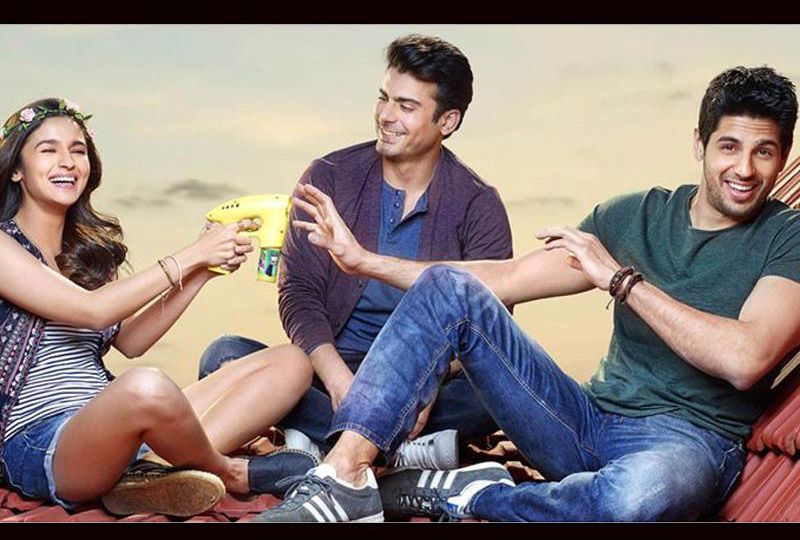 When representing sexuality, these stories went beyond dramatic and one-dimensional representations of sex and sexual orientation. More importantly, they evolved the very definition of sexuality and took into account identity, emotional violence, mental health, self-esteem, age and family dynamics. This, in turn, contributes to the understanding of sexuality as fluid and multi-dimensional. This in no way claims to be a comprehensive list, but here is a list of four films that really got us thinking: 
1) Queen (2014) 
Queen is a story of norm change. Norms that push us to keep our own aspirations and dreams aside, that control our body and our sexuality, and influence our decision making. The film narrates how travel helps to expand our horizons and go beyond self-imposed boundaries. It was a journey of self-exploration and locating desire in terms of initiating the breaking of enforced norms, one after another.  
Remember the scene where Rani fights with the bag-snatcher and wins? I found that to be the start of her resistance. Resistance to any imposed nonsense. She meets interesting people in her journey, who encourage her to explore what she wants and realise that no one could stop her. We observe how her body language evolves from submission to assertion. The post-drinking rant and drunk dance, memories of how she was humiliated by her fiancé for dancing in a family function – were extremely powerful responses to that humiliation.  
She discovers her strength to resist. She learns to express herself the way she really wants to. I will always remember that emotional hug between Rani and Taka (her Japanese roommate in Amsterdam) and of course Rani's post-rant kiss – breaking all restrictions by choice. When she meets Vijay to break up for good, her gestures are silent yet confident. She understands that it is liberating to be alone rather than be in an oppressive relationship. 
2) Dil Dhadakne Do (2015)
A mainstream multi-starrer Bollywood film about rich people and their family dynamics. Hasn't this narrative been a part of our Bollywood storylines forever? Yes, it has, and on the whole,Dil Dhadakne Do is not a pathbreaker. However, when you finish watching it, there are some parts that stay with you.
The role played by the fantastic Shefali Shah as Neelam Mehra stood out for me. Neelam, a rich businessman's wife, is in a heteronormative relationship and wants to be desired and not forgotten by her husband. In one particular scene, in the privacy of her room, she cries while stuffing her mouth with cake. This was in response to watching her husband flirt with another woman. It is in this moment, that the film makes a mark.
Sexuality, like all other aspects of our life, is messy. Our sexuality is rooted in our vulnerabilities of being wanted, of being desired, of being seen for who we are and the scene beautifully encapsulates these vulnerabilities. The rawness of a face with tears rolling down and chocolate smeared across the mouth is a reminder of how at some moment or the other we have all been there. We have binged on food to deal with a broken sense of self. Neelam, in a later scene, tells her husband she has been forgotten and overlooked. She consequently finds herself hanging onto any little comfort available to survive.
3) Kapoor and Sons (2016)
When Fawad Khan's character (Rahul) in Kapoor and Sonsis literally forced out of the closet by his mother (Sunita) – I just did not see that coming. Rahul's identity as a gay man was not engulfed in offensive stereotypes (here's glaring at you, limp wrist!), tragedy tropes and Karan Joharesque flamboyance as is Bollywood's staple diet of queer representation. It was simply one part of his life – just as valid as his other interpersonal relationships. It was not a character trope that dominated his life – it just was. Which made me fall in love with his character's trajectory.
The beauty of this portrayal also encompassed so much in a few short minutes. The sudden discovery, Sunita's disgust with his sexual orientation, her anger at losing her grip on her rigid idea of her 'perfect baccha' (perfect child), Rahul's anguish, Sunita's coming to terms with her son's sexual orientation and mother and son finally reconciling with each other. All of this was seamlessly and subtly interwoven in the midst of multiple storylines. Personally, I was just glad that his coming out wasn't announced with thundering drum beats and temple bells.
Perhaps there is a tiny glimmer of redemption for Dharma Productions when it comes to queer representation in Bollywood, after the disaster that was Dostana. If they can do justice to a queer character once, perhaps they can strive to do it more often. The storytelling in Kapoor and Sons was a process of observation, as opposed to never-ending definitions – leaving place for the audience members to process, emotionally connect with the story and develop their own interpretations.
4) Khujli (2017)
 When Fifty Shades of Grey hit the market, it reached out to a hitherto untapped readership. It spawned the 'mommy porn' wave and received equal amounts of ridicule and adulation. But underneath all the noise was the clear sense of a 'desire' – a want unexpressed by many women. Despite all the criticism for its poor portrayal of BDSM (to the point of downright abuse), Fifty Shades remained a popular bestseller.    
 Khujli starring Jackie Shroff and Neena Gupta taps into that desire. A middle-aged couple finda set of pink handcuffs in their son's room, and well, shenanigans ensue. Khujli centres itself on the absolute dorkiness of the couple and its redefinition of how we see 'sex'. Gone is the whirlwind passions of Fifty Shades; instead, Shroff and Gupta sit awkwardly in their bedroom and try to figure out what exactly BDSM is.  
It's refreshing in its open and honest portrayal of sex between older couples. Too often, sex is seen as something that happens for the young. The middle-aged and elderly are rendered celibate. This portrayal feeds into the idea of sex as a necessity – not something to be enjoyed.     
Where Fifty Shades struggled with representing female characters as people with agency, Neena Gupta's Roopmati stands out. The film begins with Roopmati as a typical housewife. However, she and Shroff's Girdharilal are depicted as equals – at least in the bedroom. Roopmati shows a refreshing acceptance of sex and new sexual practices. She's the one to initiate the conversation about kink and BDSM. The film ends on a very important note – sex can be silly, sex can be awkward, sex can be fun and that's okay! Sex doesn't have to be exoticised, hidden away or made impure.
While this is just the tip of the iceberg, we think we can look forward to an era where Hindi cinema doesn't limit the discussion on sexuality to just item songs and offensive stereotypes. An era where our definitions of masculinity and femininity also change and stories of real people are taken into account and represented, as opposed to an erstwhile period of horrified Kanta Bens (from the film Kal Ho Na Ho) rattling breakfast trays.
Cover Image: Poster of the film: Kapoor and Sons