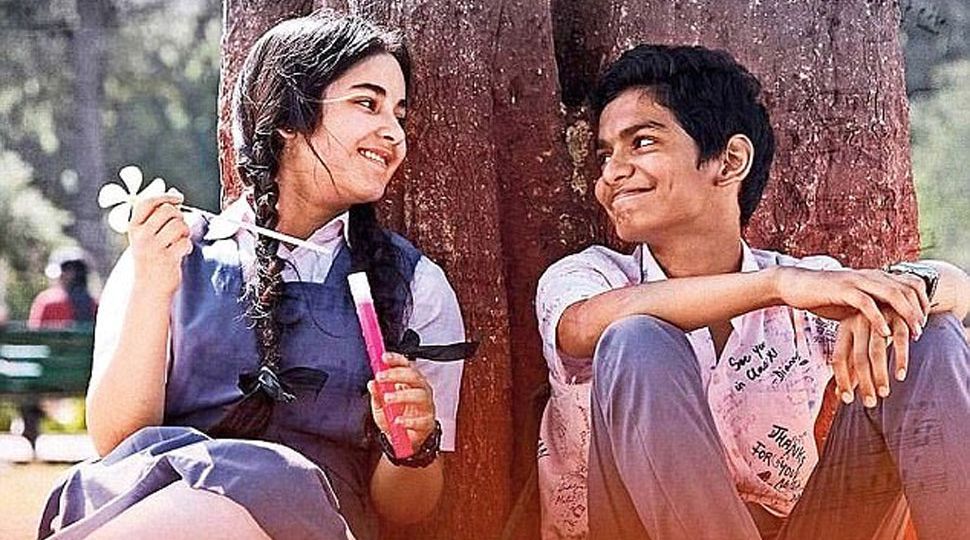 Several recent mainstream Hindi films have dealt with issues of sexuality and gender not usually discussed in the intended audience's drawing rooms: erectile dysfunction in Shubh Mangal Saavdhan (2017), coming out to one's family in Kapoor and Sons (2016), domestic violence in Secret Superstar (2017), menstrual hygiene in Padman (2018), consent in Pink (2016), and more. The trend is a virtuous circle as films both reflect and form popular opinion.
That the films did well is representative either of the writers' strategic use of language to communicate uncomfortable ideas, or of a mature audience. Or, both.
Humour, subtlety, exploring the "issue" in a subplot within a safe central plot, and using words and storytelling instead of visuals to discuss radical ideas are some of the ways this was achieved. Yet, one rare film, Lipstick Under My Burkha (2016), pulled no punches and was widely viewed, raising the question of whether 'accessibility' is a scapegoat for the lack of taking creative risks.
Humour and puns
Marshal McLuhan wrote in his book The Medium is the Massage (1967), "Humor as a system of communications and as a probe of our environment—of what's really going on—affords us our most appealing anti-environmental tool. It does not deal in theory, but in immediate experience, and is often the best guide to changing perceptions."
Whether or not the makers of Shubh Mangal Saavdhan, a film on erectile dysfunction and masculinity, have read McLuhan, they used the words 'gent's problem', 'chhota bhai' (little brother), 'Ali Baba ki gufa' (Ali Baba's cave), 'chaalees chor' (40 thieves), 'biscuit toot toot ke gir rahe hai' (biscuits limply falling into a cup of tea) suggestively to keep the Hindi-speaking audience engaged and laughing.
Subtlety
Kapoor and Sons respectfully represented a homosexual character (Rahul) on the big screen without using the word 'gay'. In fact the subtlety allowed the character to have a life beyond his sexual orientation – he was a son, and a brother too.
"The easiest way to have people change their mind is to give it to them in a way that is palatable to them. If I kept using the word gay or homosexual and sensationalised it, it would actually go against what I wanted to do," said writer-director Shakun Batra. Rahul's homosexuality was a small part of a big story. Yet, the problems gay men go through are enunciated with Rahul saying, "Thakk gaya hu mai apne aap se bhaag ke, aap se door bhaag ke, logo ke darr se. Mai joh hoon woh mai hoon ma, and I just want you to love me for who I am," (I am tired of running away from myself, from you. From the fear of people. I am who I am, Ma, and I just want you to love me for who I am).
Exploring the "issue" in the subplot while playing it safe in the central plot
Secret Superstar had a central plot that middle-class audiences could relate to – a young ambitious girl dreaming of becoming a singer – and a subplot dealing with domestic violence.
As the audience rooted for the girl to achieve her dream, they indirectly rooted for an end to her mother's domestic violence. Insiya, the protagonist, ultimately decided to go to Riyadh with her mother, giving up on a chance of a music career and a better life in India without her controlling father.
The same strategy was used in Padman, ostensibly a story about a man who revolutionised the manufacturing of sanitary napkins for the women in his village. Rahul Desai, a film critic with Film Companion, wrote: "What about a man chasing an ambition against all odds at the risk of being disowned by his family isn't accessible…?".When asked, how do you make a film about menstrual hygiene without making the audience uncomfortable, writer-director R Balki answered: "The film is a love story and his journey for his wife." But for a film whose main theme was an "issue", the filmmakers were strategic about it.
'Tell, not show' the most radical and uncomfortable idea
Pink's premise, "no means no", was not a new idea when the film was released. It was being discussed in the national, legal, and political sphere since the Nirbhaya rape and murder case of December 2012.
Yet, the film received a response as if it were a revolutionary concept. The Times of India called it "a powerful statement" on the existing feudal mindset;  a journalist said, "This film changes us in many ways…I felt somebody gave me a bath and dressed me in new clothes".
The radical message of the film was not "no means no", but what it would look like in practice. "These boys must realize, that 'no' means 'no' whether the girl is an acquaintance, a friend, a girlfriend, a sex-worker, or even your own wife," said the character of lawyer Deepak Sehgal to the audience, as much as to the judge in the film.
The film shunned the popular screenwriting advice of 'show, not tell'. None of the female characters in the film happened to be the wife of the perpetrator, a sex-worker, or a girlfriend. All three of them were young "normal working girls", and hailed from urban, English-educated, mobile upper-middle class milieus. It madeaccepting the film easier for the majority middle-class audience.
Storytelling and visuals are sometimes more powerful than words. Probably that is why the film worked in a way that newspaper editorials, campaigns, and socio-political commentary for the three years before that did not. Maybe that is why it would have been too volatile to 'show, not tell' that consent extends to a wife, a girlfriend, and a sex-worker.
Films that pulled no punches
Anaarkali of Aarah (2017) explores the idea of consent for an erotic dancer. "I think our bravest move was to make Anaarkali actually characterless (sic) or loose (sic) from the point of view of a middle class morality… that makes the whole question of consent totally non-negotiable," said actor Swara Bhaskar who also worked on its script. The filmgot rave reviews but the commercial response was poor.
The film Lipstick Under My Burkhawas, according to me, a rare film which explored sexuality without toning it down for accessibility – and yet was critic-praised, as well as mass-praised. It explored abuse and freedom of women's sexuality as its main theme, with scenes of an old woman masturbating, a married woman being raped by her husband, a young woman asking for sex from her angryboyfriend, and a woman lying to her family to pursue her passion for singing.
Maybe audiences are more mature than filmmakers assume. If filmmakers begin to take creative risks and go to the end of the line to deal with uncomfortable issues, maybe their audiences will surprise them.
Cover Image: Still from the film: Secret Superstar (2017)