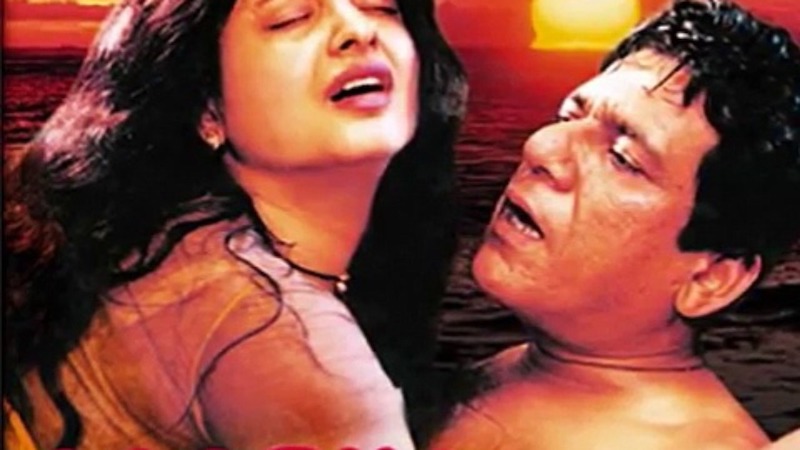 It was a million dollar question. Literally. The Hollywood film Indecent Proposal (1993) had actors Demi Moore and Woody Harrelson playing, respectively, Diana Murphy, a real estate professional, and David Murphy, an architect, who are childhood sweethearts just within grasp of realising their dream house when recession strikes. They lose their jobs, default on house loans, and stare into a future waiting tables and driving cabs.
In a last-minute attempt to salvage the situation, they hit Vegas. Enjoying a lucky run the first day, they win $25,000. Jubilantly throwing their winnings into the air in the hotel room, they make love under silk sheets as notes fall like flurries of snow.
The next day, they lose it all. Then, a billionaire called John Gage (Robert Redford) enters their life. He asks Diane to cast the die for him in a game of roulette. Diane's throw wins him a million dollars. He books them a room at the Hilton for the night and invites them to join him in celebrating.
Conversation turns later that evening, and not so innocently, to what money can buy. "You can't buy people," says Diane. Gage takes her up on that, and asks David the big question. "Suppose someone offered you a million dollars for a night with your wife." "I'd assume you're kidding," says David. "Suppose I'm not," says Gage.
The Murphys beat a hasty retreat but the night is restless. Diane says the unspeakable: she'd do it for David. "After all, it wouldn't mean anything. It's just my body. It's not my mind. It's not my heart." So after signing a contract to make it all legit, Diane is spirited off for the night in a helicopter by Gage and his staff as David chases after them, having changed his mind. And when she returns, things are different.
The premise of Indecent Proposal was delicious and provocative, with almost universal appeal. A few years later, another film came along bringing it closer home.
Basu Bhattacharya's Hindi film Aastha: In the Prison of Spring (1997) had actor Rekha playing a housewife (Mansi) and Om Puri, a college lecturer (Amar). The middle-class couple's household runs on a single income and tight budget, so when their school-going daughter's shoes give in unexpectedly, Mansi is perplexed. She goes to buy new shoes but cannot afford the pair she likes. Reena (Daisy Irani), another customer in the shop, offers to buy it for her.
Reena takes Mansi to her hotel for coffee afterwards. It turns out she is a madam and has surreptitiously invited a wealthy customer, Mr Dutt (Navin Nischol), for Mansi to have sex with in exchange for payment. "Main apne aap ko rok nahi payi," ("I couldn't stop myself,") Mansi says later of the encounter.
When Mansi returns home, shocked at what she has done, and enters the shower fully clothed, she stops in a moment of practicality and takes out the money from her blouse to put it in a dry spot before getting back teary-eyed into the shower. While Amar remains absorbed in his philosophical treatise on the nature of love, in his fan-like posse of students, in his exploration of tribal customs in which men trade in women with money, Mansi's encounters continue.
However, things implode when Reena starts coming to the house because Mansi, overcome with guilt and shame, starts avoiding her. Also, one of Amar's fan-students overhears Reena and Mansi in a hotel lobby. An awkward resolution of the dilemma takes place as Amar's student, now Mansi's ally, lays the truth out before him as a hypothetical dilemma. Should her husband accept the misguided wife back, the student asks? Amar responds, perhaps knowingly, that relationships are not about forgetting or forgiving, but about understanding why people do the things they do.
For many of us careening to adulthood at the time, these films pushed us to confront our own biases. They asked us to stand in Diane and Mansi's shoes and ask ourselves, what would we have done? Would we spend one night with a man (Robert Redford, no less) for a million dollars? Would we be able to resist the option that opened up to Mansi? And the truth of it was that this was a difficult question to answer.
It was a difficult question to answer because the films nudged us to think differently of sex, sexuality, and money. Both Gage and Dutt were decent and respectful of the women in the process of paid sex. Aastha… had pleasure-filled erotic scenes in the process of paid sex, not violence or coercion.
In fact, it is through this sex-outside-marriage that Mansi learns of her sexuality and is in awe of the pleasure the body is capable of giving. "Mujhe nahin malum tha ki apni sharir se itna kuchh kar sakte hain… mera apna sharir kitna kuchh de sakta hai. Sab kuchh mehekne laga. Saath hi saath payda hua ek paap ka ehsas," ("I didn't know my own body could give me so much. Everything came alive. Along with this, a feeling of sin also grew,") she unravels in front of Amar's student, of the guilt alongside the pleasure she had experienced, and the devastating implications dawning on her.
And there were implications even for Diane. David can't stop himself from asking her what happened that night. When she says, "It was just sex," he asks, "Was it good sex?" When she says, "Yes," it is the last straw for David, and he leaves her.
These films showed us that:
Sex can be pleasurable when money is involved. Even for women.
Sex can be pleasurable without love. Even for women.
Sex can be pleasurable if there is respect.
Sex can be pleasurable. Period.
(And not restricted to sexual organs. In Aastha…'s sex scenes, the ears, toes, feet, fingers, face – even Om Puri's famous nose – are all erogenous zones.)
Both films also showed us a clear snapshot of the exasperation and labour that is marriage. Diane rants at having to pick up after David all the time. His ambitions drive their life. She follows his dreams. Mansi sweeps, swabs, dusts, irons, and cooks. "Mansi, chai," are the first words the liberal (almost feminist) Amar utters when he enters the house. When Amar asks the vegetable vendor one day to find them a domestic worker (alluding to Mansi's function in his life as housekeeper), Mansi caustically questions his sudden concern.
We witness in Mansi the humiliating paralysis of housewives with no private disposable income. After she begins to earn, Mansi can secretly buy little things and manage the realities of living in a material world in which her child goes to a private school where everyone wears Nike and Adidas and comes to school in long cars. "Only the uniform is the same," she complains to Amar, of the struggle to keep up with the Joneses in their child's school.
Mansi and Amar's sex life changes with Mansi earning. She begins to take the initiative sexually, and has a new set of moves (that she attributes to watching a 'blue film'). A scene in which she is the woman on top hints at how a sexually empowered woman can transform intimacy in a traditional marriage.
In retrospect, I wonder if films like Indecent Proposal and Aastha… would be made today. In this age, you might be considered a fool to say no to a Gage-like offer. Both films were struggling with questions of their time: the rising importance and pressure of accumulating money, and its collision with existing moral frameworks.
Aastha…, for instance, is set seven years into globalised India, where wearing branded clothing means social mobility, and new desires have been ignited in a socialist nation. Mansi's first time in Reena's hotel room (suite, as Reena corrects her) has her doing a double take at the fragrance of the soap, and putting the towel against her face again as if she can't believe how soft it is. Diane tastes a fancy chocolate and hides a handful in her bag at the hotel shop while her face can't hide the pleasure from it.
Oh, the seduction of materialism. What do you do about the sensory pleasures that money can buy, but how do you resist the commodification that liberal capitalism endorses? Can you succumb to the one without being implicit in the other?
At the end of course, one can't escape the moral dilemma at the heart of the films – the right or wrong of sex-for-money, especially for married women, and the conflicts it produces in the marriage. It is striking that in other films like Saaheb (1985, Hindi, in which a young footballer secretly sells a kidney to ease the financial burden on his family), an air of nobility is brought to bear on the protagonist, while here, a sense of shame bleaches into the frame. Questionable is the moral framework in which something as potentially dangerous as selling your kidneys is okay, but having consensual sex for money is not.
---
Cover image from Aastha: In the Prison of Spring (1997)