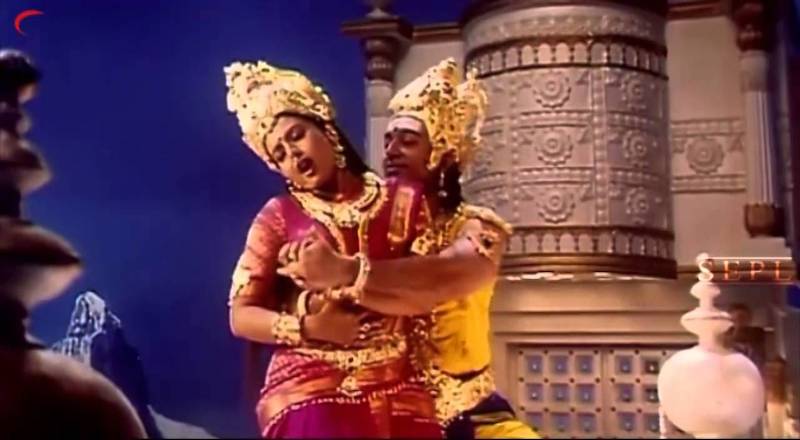 A few days ago, we were doing a self-reflective exercise at work on what gives us power, how we demonstrate power, and what (or who) has power over us. Surprisingly, but not much, I found money featuring across the board for me: be it through financial independence or financial constraints. Power, as exercised by me or as exercised over me, has been intricately tied with my sexuality – ranging from job options to travel decisions to reproductive choices – and money seemed to lord over it all. It wasn't the only lord, but it was quite a powerful lord.
Once you start thinking about it, it's impressive how much money influences sexuality.
A young woman who gave birth at 15 spoke to the wildly popular Humans of New York (HONY) in Colombia (the creator seems to be on a tour of South America). She talked about how she's a slave to rent, works a minimum wage job at a casino seven days a week and has given up on going out or going on trips – all because of the baby. "But after getting my ear chewed off, and all of the bitching, and all of the scolding, I decided to take responsibility," she said, explaining why she didn't get an abortion. I wondered what her life would be like if she didn't have to think about money. Maybe she'd be going to university while the baby was in the care of a crèche or a nanny? Maybe she wouldn't have to work at a job that had such poor labour policies?
But this woman's tribulations reminded me of another woman's attempt to balance work and child. Suranya Aiyar writes about how she decided to quit her job "out of responsibility to my baby and responsibility to my work". Although she had a nanny who was supporting her in looking after the child, she felt she couldn't justify her demanding job when the family didn't need two incomes. "… I did not see the point of sacrificing my time for the children for a job that was not so meaningful to me anyway." Aiyar is incredibly lucky; her class privilege allows her to evaluate whether she needs the job. The young Columbian in the HONY story, however, seems to have had a very raw deal – slaving for the baby, but no time for the baby. Money makes two women mother very differently.
Which leads me to the morally "acceptable" ways in which women are allowed to make money. You know, "respectable" jobs and such. It's incredible how often money is the determinant for what makes a job respectable: sex with husband = okay, sex for money = bad; having a child of your own = okay, having a child for money = bad; cook at home for family = love, cook for money = oh-poor-thing-trying-to-make-money.
The debate around surrogacy is especially telling. I was reminded of American TV show The Big Bang Theory's very first episode, where two of the protagonists (both male) walk into a research clinic to "donate" their sperm to a high-IQ sperm bank and make money in the process. They eventually leave the clinic without masturbating into a cup, but for men like them – and Joey from (the American TV show) Friends, who has no issues masturbating into a cup to make money – it seems easier; there is little judgment, a sense of "there's little to be lost anyway". There is just so much tension fraught around women's sale of eggs or renting of their womb –these need to be regulated, no doubt, for young women often aren't told that the procedure they're going through is to extract eggs; the surrogate mother typically receives little post-natal care; she has to be away from her family through the pregnancy and worse, there are no safeguards in case the child she delivers has a disability or is not of the gender the commissioning parents wanted[1].
Notwithstanding these necessities that need to be looked into, what's inescapable is the morality surrounding these issues. Sample the Surrogacy (Regulation) Bill, 2016 in India (yet to be passed): it only permits "altruistic" surrogacy, and that too under strict conditions: the surrogate mother must be aged between 25 and 35 and a close relative of the couple, must be married and have a child of her own, and may not do this for money. The Bill raises in me visions of a selfless, sobbing married woman who does her all for her family. Money is a dirty word here and finds no place in this altruistic vision of selflessness, all for a happy, "complete" family.
It wouldn't be fair on my part to say men have it any easier, though. Bringing the bread home is such an intrinsic trait of "masculinity" that is so easy to succumb to, feminist or not. "House husbands" are such a big deal that even saying the phrase seems strange, (Why can't we simply call them homemakers? And a side thought – I read about a word "She-EO" – you guessed it, a female CEO) I remember my partner and I promising each other equal support if either of us were to jump ship from corporate work to less-paying NGO work. I made the switch last year, but I always question whether I would be able to offer strong financial support were my partner to consider the switch. Blame my field of work – communications, that too for the development sector – or the blasted pay gap, I will hardly be able to shoulder the burden of our household expenses without calling for a significant lifestyle change. Guiltily, I wonder if as a woman I can get away with earning relatively less, something that he, as a man, can't take for granted.
But I also wonder about the more "frivolous" things. For instance, how easy is it for men to spend on beauty and grooming products? A Caucasian friend living in India recently mentioned that he got a pedicure and manicure for the first time because he got a free voucher; would he have ever thought of spending money on those services otherwise? Why is men's spending money and effort on how they dress – say, as with actor Hrithik Roshan in the Hindi film Zindagi Na Milegi Dobara (2011) – seen as reflective of a narcissistic, particular-about-how-he-dresses man, while the idea of women doing so – often portrayed as a casual, regular event in Indian cinema and TV soaps – is seen as regular, as just women 'doing their thing' if they have the money?
As I think through it, I'm sure that money and sexuality are interlinked for people who fall at any point across the gender spectrum. Bangkok is one city that awes me when I think about trans people – I've met people there who went through sex reassignment surgeries and worked at 7-Eleven convenience stores or owned posh pubs or were top models or train stewardesses – they really span the breadth. Closer home, I can recollect conversations over training sessions about hijras. "But they really extort money," complained two men in one session, giving examples of how hijras demanded exorbitant amounts of money at weddings they'd been to. "I'm really torn between giving them money and telling them off when they grab my hand," discussed two women at another session, talking about hijras who tend to ask for money at traffic signals in cities. "But what other options have we given them to earn?" my colleague typically asks in response to such thoughts, explaining how their social position has changed since the times they were in courts and palaces.
"Kaasa paathaa Gandhi thatha pole naam sirippom!" sing actors Kamal Haasan and Prabhu Deva in the Tamil movie Kaathala Kaathala (1998): "We will grin like Gandhi (on a currency note) too if we see money!" Money certainly makes the world go around, but what's so surprising is that having more of it doesn't necessarily make all sexuality-related choices easier. And just like sexuality, money, too, is complex, intricate and hard to decode.
Trust one of India's biggest superstars Rajinikanth to say it best (in Muthu, Tamil, 1995) –
"Kaiyil konjam kaasu irunthal, nee dhaan adharku ejamaanan;

Kazhuthu varaikkum kaasu irunthal, adhu dhaan unakku ejamaanan"

"A few notes in your hand, and you're the master of your money;

Once you're drowned in wealth, money controls you!"
---
[1] Information taken from the documentary film Can We See the Baby Bump Please? (2013) by Surabhi Sharma for Sama – Resource Group for Women and Health.
Cover image taken from Kaathala Kaathala (1998)