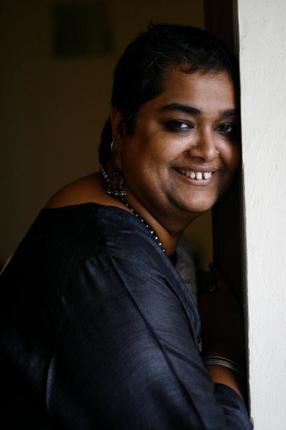 This post was originally published under this month, it is being republished for the anniversary issue.
In April 2014, Parigya Sharma from TARSHI interviewed Pramada Menon, feminist activist and stand up performance artist, for the May issue of In Plainspeak.
Pramada spoke to us about the many roles she has undertaken in her life – from her early days with Dastkar, to her well known performance 'Fat, Feminist and Free' and her latest stint as a film maker. Pramada's retelling of her fascinating and diverse engagements with body politics and queer issues is both enjoyable and inspiring!