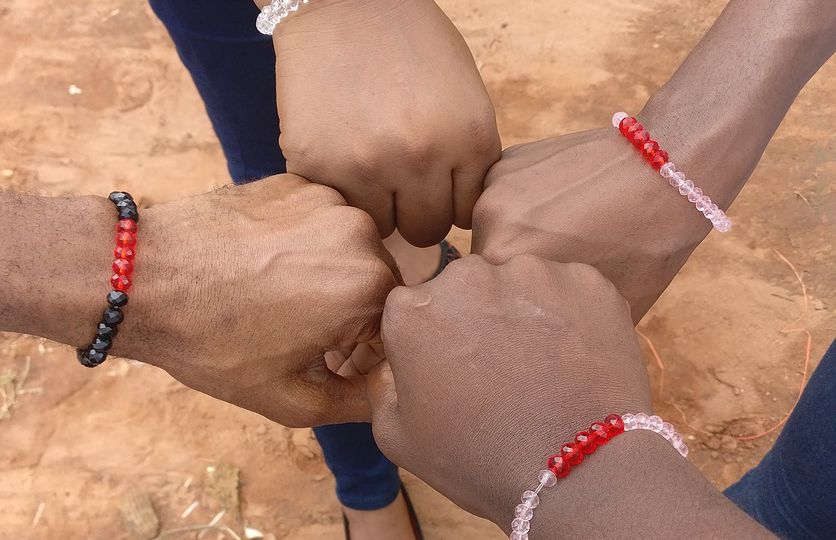 A humanitarian crisis situation has different impacts at the individual and community level and is also differently experienced by different individuals. In humanitarian crisis situations, discussions on women's health and wellbeing are often overlooked even though it is critical that services be provided particularly during such situations. The past experience of Nepal during the massive earthquake in 2015, the situation during the undeclared blockade, and now the current pandemic provide examples of how women's health needs and their well being are neglected.
Mega-earthquake and its implication
The devastating earthquake of 25 April 2015 and the large number of aftershocks that caused the death of nearly 9,000 people and made 500,000 families homeless, dealt a  deep wound to all Nepalese people. In rural and urban areas of Nepal, pregnant women, women with young children, women of certain castes, women with disabilities and single women were particularly affected by the earthquake, as they faced pre-existing physical, social, and cultural constraints. These constraints affected them both mentally and physically which made it more difficult for them to access aid, regain their livelihoods, and re-enter public life.
1.4 million women and girls of reproductive age, including nearly 93,000 pregnant women were affected post the earthquake. Their access to maternal health services including antenatal care, safe delivery services, post-partum care, sexual and reproductive health care was compromised as the health centre and hospitals of the districts most affected by the earthquake were destroyed, and those which were not affected were overcrowded, and hospital's emergency stocks were being quickly depleted due to which babies were born without access to basic healthcare. The women were stressed during the crisis and  there was a rise in the numbers of premature birth and miscarriages post-earthquake.
Moreover, due to the overwhelming need for food, shelter and water, menstrual health was falling in the list of least priorities during the initial disaster relief management activities. Availability of sanitary pads, their proper disposal, and access to clean water and privacy were hindered. After the April earthquake, trafficking of women and girls dramatically increased in several earthquake-hit districts of Nepal. Traffickers lured victims to come with them by promising them good jobs, quality education and better housing. In a patriarchal society like Nepal, women are at more risk of violence because of the cultural norms and acceptance of violence. The UN Women report also pointed out that during natural disasters the likelihood of rape, sexual exploitation and risky behaviour greatly increases the likelihood of unwanted pregnancies, sexually transmitted infections and complications regarding reproductive health.
The blockade and its implication
The 'undeclared blockade' on the Indo-Nepal border began immediately after Nepal adopted a new Constitution on September 20, 2015. The blockade was along Nepal's southern border with India, covering the Madhes or Terai region. It restricted the import of essential humanitarian goods as well as daily living supplies such as fuel, cooking gas, food and medicines from India which mostly affected women as women are in charge of many duties including field work, child care, collecting water, and other household chores, and they were now compelled to spend more time looking for firewood and standing in long lines for cooking gas.  This crisis increased the existing burdens of Nepalese women and that affected them both physically and mentally. Throughout Nepal, essential reproductive health supplies, medicine and equipment were cut, with clinics and hospitals reporting an inability to provide adequate services. Additionally, women were compelled to use firewood and charcoal indoors, which increased the risk of indoor air pollution resulting in pneumonia, respiratory infections, lung cancer, stroke, etc., which led to a host of health risks, putting women most at risk.
COVID-19 and its implications
Currently the world is suffering due to COVID 19 and cases of COVID 19 are increasing day by day in Nepal as well. The government has announced a lockdown to control the spread of the disease. Every group of people is affected due to the implemented lockdown, but women are more affected because of  unequal gender roles and the double burden of work in the private and public sphere in Nepalese society. With care work and office work together, they get less time for self-care and pleasure. The increase in their  workload also affects women's sexual and reproductive health
Menstruation is part of the reality for women, girls and transmen the world over. There are taboos and discriminatory practice associated with menstruation in Nepal and  there is an overall culture of silence around the topic. Dealing with menstruation becomes even more difficult during the lockdown situation. Shops, including pharmacies and clinics are also closed and women are not being able to go and buy sanitary napkins and other products. Girls and women with disabilities are affected even more because of this.
Furthermore, police authorities and civil society organizations have reported an upsurge in domestic and sexual violenceagainst women during the lockdown. There were 176 cases of violence against women and girls in just 18 districts until May 1 since the lockdown began on March 24, and this is expected to raise the nationwide annual average of cases of domestic violence this year. During the lockdown many women are forced to be confined and isolated with domestic abusers and it becomes more difficult to address the violence as victims are unable to receive proper resources and support. As the WHO points out, violence against women results in injuries and serious physical, mental, sexual and reproductive health problems, including sexually transmitted infections like HIV and unplanned pregnancies. A news report in a Nepali language paper reveals the hardship pregnant women go through to access maternal health services and post-delivery care. The death of a woman due to COVID-19 shortly after being discharged from hospital after delivery suggests the need for post-delivery care for women during this pandemic situation.
Globally, research has found that children, youth and women are often more vulnerable after natural disasters owing to fewer economic resources, lack of political voice, risk of sexual assault and exploitation, household labour responsibilities, and gender and age discrimination. Women's issues of sexual and reproductive health are given less priority though  access to SRHR services in humanitarian emergency situations is a universal right. To address these issues of women during the humanitarian crisis, the government should devise measures to ensure that sexual and  reproductive health and mental health related information and  services remain readily accessible, and ensure the functioning of community systems to guarantee adequate support for especially vulnerable women and girls because no one should be left behind during such pandemic situations. Political will and bringing a gender lens to these issues are important.
Cover Image: Pixabay