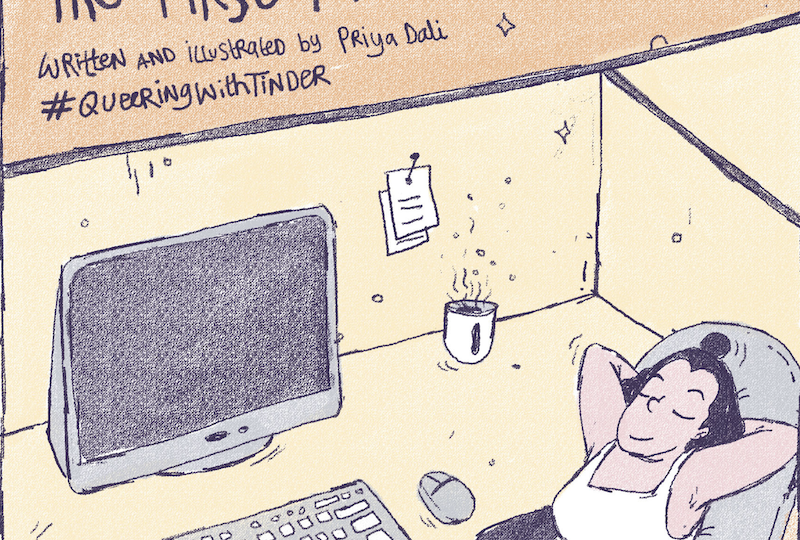 This graphic story was originally published in Gaysi in collaboration with Tinder. 
Breaking the ice during online dating can often be a nerve-wracking task. After all, one is trying to grab the attention of a stranger. Do you send a simple "hello," a funny question, or a flirty compliment to start the conversation? This short and cute graphic story by Priya Dali, published by Gaysi in collaboration with Tinder, captures the playful initial stages of online dating as Maya tries to make the first move on Rae with the help of colleagues.
Reposted with permission.