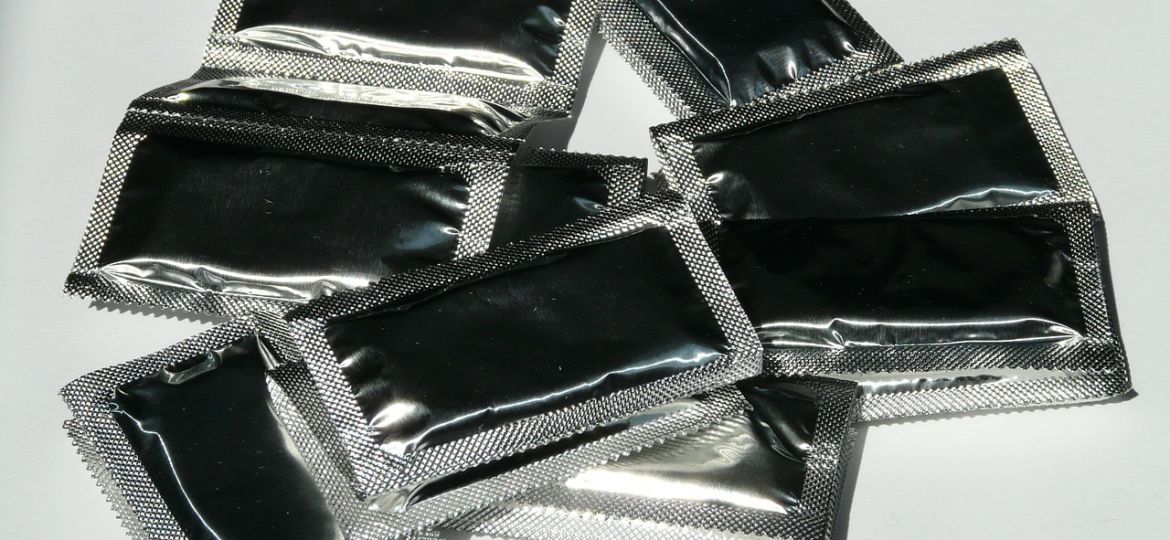 Growing up, the Tamil word 'karpazhippu' always got me confused and upset. Used to refer to rape, the word literally means 'destruction of chastity'. In the '90s, the word would liberally feature in many Tamil movies I'd watch, and I'd wonder why the word 'karpu' (chastity) even came into the picture when describing the crime (and I wasn't even 'woke' then, just a hot-headed, angry girl stomping about insisting,"Women and men are equal!"). Even as I write about the word, I imagine a weeping man swearing to avenge his sister's karpazhippu.
Through the years, I've wondered if there was a more straightforward, less moral word for rape in Tamil. Even though I've never formally studied Tamil, my vocabulary isn't terrible, and yet I couldn't summon a related word from memory. A slightly shameful internal search later, I realised I didn't know non-slang Tamil words for sexuality, sex, homosexuality, etc., either.
I realised my understanding of all of these concepts was built exclusively around English.
Language is central to how we think about concepts and ideas, and rights-based language matters enormously when we talk about sexuality. However, much of what many of us know about sexuality-related topics is constructed, explained and communicated solely in English. The flexibility of the language – the ease with which you can add suffixes and prefixes, combine or hyphenate words – means one can come up with new terms every other day. (Sample 'cis-passing', i.e. the ability of a person to be taken to be cisgender at a glance, a concept I learnt about recently!)
Given the realities of multiple regional languages in India, the non-accessibility to English for millions, and the desperate need to get sexuality-related discussions to these millions, it becomes all the more critical to ensure these discussions take place in regional languages.
Many organisations work on several aspects of sexuality with communities across India, engaging with and creating resources in different regional languages. They are going through grinding processes to ensure communities access information on sexuality in a language they can understand, but which is, at the same time, rights-based.
My first insight into this came about when I started working with TARSHI. I learnt about discussions around an appropriate word for abortion in Hindi, colloquially known as 'baccha girana' (literally, 'dropping the child'), which puts the responsibility for the act on the woman and makes her the 'bad' person, or 'brun hatya', which gives the foetus a personhood, making it something ('someone') that can be 'killed'. While 'garbhpaat' is the neutral Hindi word that explains abortion without moral connotations, it's often not understood by communities. But for TARSHI, being an organisation that puts rights-based communication at the centre of its work, 'garbhpaat' was the winner, and where required, staff would invest the time it takes to explain garbhpaat (and why this word and not its colloquial alternatives).
How do other organisations go about it? I spoke with a few of them about the challenges they face in coming up with rights-based vocabulary on topics related to sexuality and how they overcome them.
The struggle is real
"In Gujarati, translation of rights concepts is very heavy," say members of Sahaj, Gujarat, which works on child rights, adolescent rights and maternal health in the state. "Literal translation does not work. For example, how do you express "sexuality" in Gujarati? 'Yonikta'? 'Jatiyta'? People don't understand 'garbh nirodhak saadhan' (contraceptive devices);'saadhan' is generally used in the context of transport – 'jaatajaat saadhan' (means of transport). If you say saadhan, they reply in terms of bus or truck!"
Disha Sethi from Nirantar, who was part of organising a five-day training on youth, sexuality and rights in Hindi recently, agrees. Speaking about difficulties in developing/finding reading material for participants, Disha says, "The biggest challenge is to balance rights-based language with content that is relatable and accessible. Additionally, much of the nuance is lost when translating, be it from English to Hindi, or from Hindi to English. 'Pitrusatta', for instance, can never cover the immensity of concepts that 'patriarchy' is able to."
Nancy Thomas from Tulir – Centre for Prevention and Healing of Child Sexual Abuse talks about the issues in translating seemingly simple concepts from English to Tamil, especially in a way that children understand the meaning in the context and in a way that the government/education boards are comfortable with these going into school textbooks. "Take the English phrase 'private parts', for instance; one can't translate it into Tamil that children understand without assigning some kind of secrecy or shame to it. We want to avoid using the usual nicknames that are used with children for their body parts, or the colloquial words that are unfortunately used in an abusive way, but it's hard to explain the phrase in a simple manner."
Speaking about trainings in regional languages, Disha also alludes to the different backgrounds that participants come from, which make it even tougher to explain concepts in rights-based language. "Notwithstanding the colloquial words that different communities use, we have to engage with participants on their language, which often comes from a position of privileged caste, class, gender and ableism."
Clearly, language doesn't make it any easier for organisations working on sexuality, which already battle cultural norms, social and political pressure and lack of awareness.
What's the way around?
It's rather difficult, but these organisations have found ways to communicate concepts around sexuality from a rights-based perspective. Nancy from Tulir talks about how they identify words in collaboration with a translator, and then bounce if off with teachers and students the material is targeted at. Parents and teachers are oriented on how to facilitate these conversations (using this language) through lesson plans, posters and activities.
Nirantar has invested time and resources to develop two modules on gender in Hindi that use simple language which can be contextualised to talk about various aspects of sexuality. For their trainings, Disha talks about how they prefer experiential writing to convey affirmative ideas around sexuality, rather than academic-sounding, jargon-ridden texts. It is "not easy to get these in Hindi", Disha admits, but some writers they have included are Pandita Ramabai and Uma Chakravarti, among others.
Go local
The most common idea, though, was to start off with the words that people use. "People understand rights concepts differently – we have to find language and words that people use, metaphors that they use. Colloquial, rather than literal" say members of the Sahaj team. "Looks like there is need to make our own glossary of terms – a local dictionary according to the context of the community. The terms used for different topics often vary from village to village, but the youth will be able to relate to them better, so it's vital that we speak to them in the words they can relate to. For example, 'hasth maithun' (masturbation) is 'haath larry' in rural areas of Vadodara."
Others share similar sentiments, preferring to use terms that communities understand rather than go into translations that could sound highfalutin.
Raju, who is a community coordinator with VAMP Institute, Maharashtra, says that they have community-based interpreters with whom they work closely to identify words that could be used to explain concepts. VAMP works with sex workers who speak Kannada or Marathi. Raju points out, "We have to use the words that the community uses… there is no point in changing it because then the message goes on to a different track." SANGRAM, which VAMP Institute works closely with, has developed a feminist sex education manual, christening the clitoris 'kaam sukh kendra' (repository of sexual pleasure). Raju says they use films and charts to explain HIV and Sexually Transmitted Infections (STIs) to sex workers. "One of our films on HIV is in English, from NACO," he says, "And we frequently pause the film to point to things on the screen and explain in the community members' language."
Swati Sanyal from Swayam, who works with communities near Kolkata, says that formal-sounding words could sometimes put people off the concept. 'Nari nirjaton', the phrase in Bengali for violence against women is something that many women are familiar with, but hesitate to use in their contexts to identify the violence they may be facing. Sexual relations become 'galat kaam' (a 'wrong act') and abortion is often 'baccha dholai' ('washing the child off' the uterus), but, "We need to use words that the community understands," she says.
I think back to the 'baccha girana' vs. 'garbhpaat' debate, and wonder whether organisations grapple with the idea of communicating from a rights-based perspective vs. communicating the message at all. I wonder how they decide between talking about a woman's right to abortion and ensuring that the implication isn't that she killed a child (despite what the language suggests) when she decided to abort the foetus. Where, and how, do they draw the line? Tough questions, and even tougher answers.
As for me, I finally got to know about less moralistic phrases for rape in Tamil. 'Balaatkaaram', if one is okay with a borrowed-from-Sanskrit word, and 'paaliyal valluravu', or forced sexual intercourse for a 'purer' Tamil word.
Resources
Here are some resources for rights-based SRHR content used by organisations I spoke to:
Samundar Paar, by Pandita Ramabai (featured in Pitara, a bi-monthly magazine by Nirantar in Hindi)
Ilamaiyin Udhaiyatthil, published by UNICEF in Tamil
Publications developed by RUWSEC
Resources developed by Nalamdana
TARSHI's The Red Book and The Blue Book translated into Tamil by Nalamdana
Films by NACO(National AIDS Control Organisation), India
Aprons explaining the female reproductive system made by Chetna
Cover Image: Pixabay