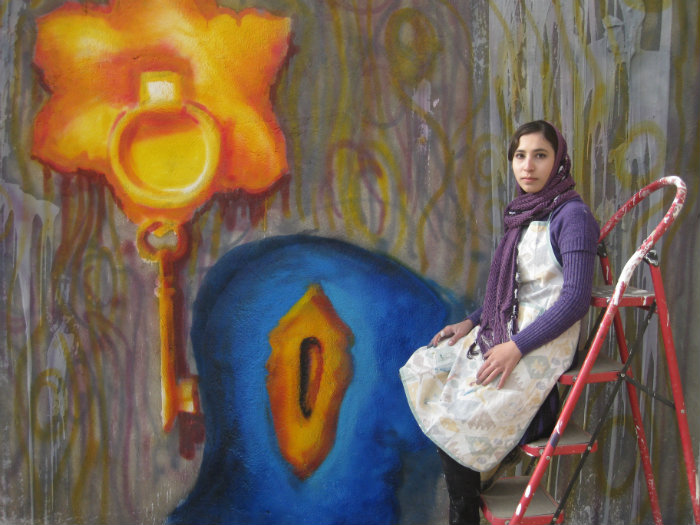 [slideshow_deploy id='1900′]
Malina Suliman is a contemporary Afghan artist, brought up in a war ravaged country and one of the most dangerous places in the world to be a woman, Malina has always been intrigued by art but often found herself feeling confined with how she could express herself. Art being her passion since she was young, the 23-year-old artist chose to study Realism art in Pakistan, and received her Bachelor of Fine Arts from the Art Council Karachi in 2010. Soon after she returned to Kabul and found her niche after being introduced to contemporary art through workshops and joining a local art association of contemporary arts; Berang.
Her introduction to contemporary art gave Malina the freedom she needed to express herself without constraints. She then made a move back to her home city, and one of the most dangerous in the country, Kandahar. Malina valiantly continued her work and founded a local art group, Kandahar Fine Arts Association (KFAA), to create a thriving art scene in her deeply traditional and conservative hometown.
While some in her life may not understand the risky and often unglamorous artistic path that she has taken, Malina prefers her career to be looked at with pride rather than pity. She has a profound passion for her work and puts a piece of herself into each project.
For more about Malina visit her Facebook page.