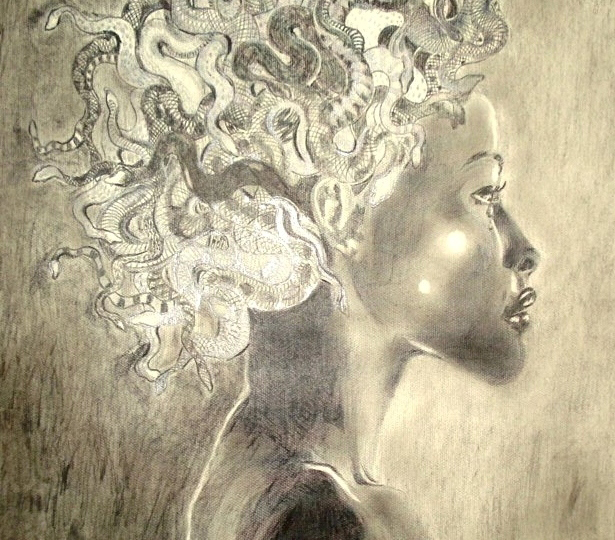 Medusa,
oh so beautiful!
radiating beauty,
a mere reflection,
of male gaze,
curse, shame and monstrous.
Controlled, yet untamed,
beauty unto conquerable,
curbing her assertion & sexuality.
Complete distortion.
A false sense of agency.
Fearless,
She shines through,
a face of free spirit.
(Poem by: Anisha Dutt)
Medusa (Charcoal) by James; For more of James' work, please visit his website.