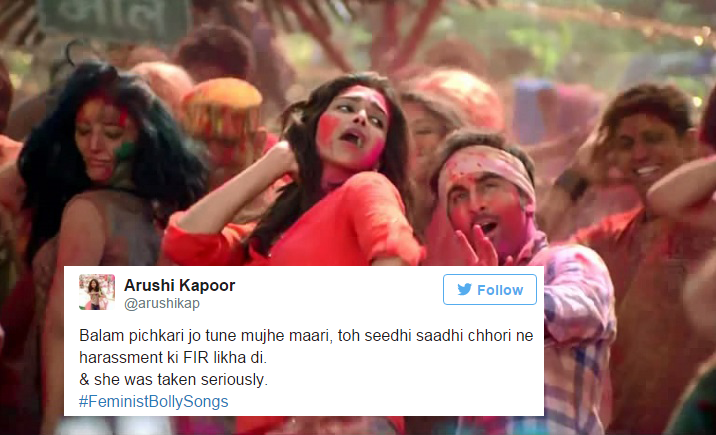 Twitter has been rumbling with chuckles and giggles over the last few days with a trending slew of Tweets and memes on popular Bollywood numbers from across the decades. #FeministBollySongs was started by Imaan Sheikh and was taken over by funny feminists all over South Asia (take a bow!). These are some Tweets we found funny and turned into memes:
[slideshow_deploy id='7983′]
We curate videos and images based on our monthly theme, and credit and link back to their original source.