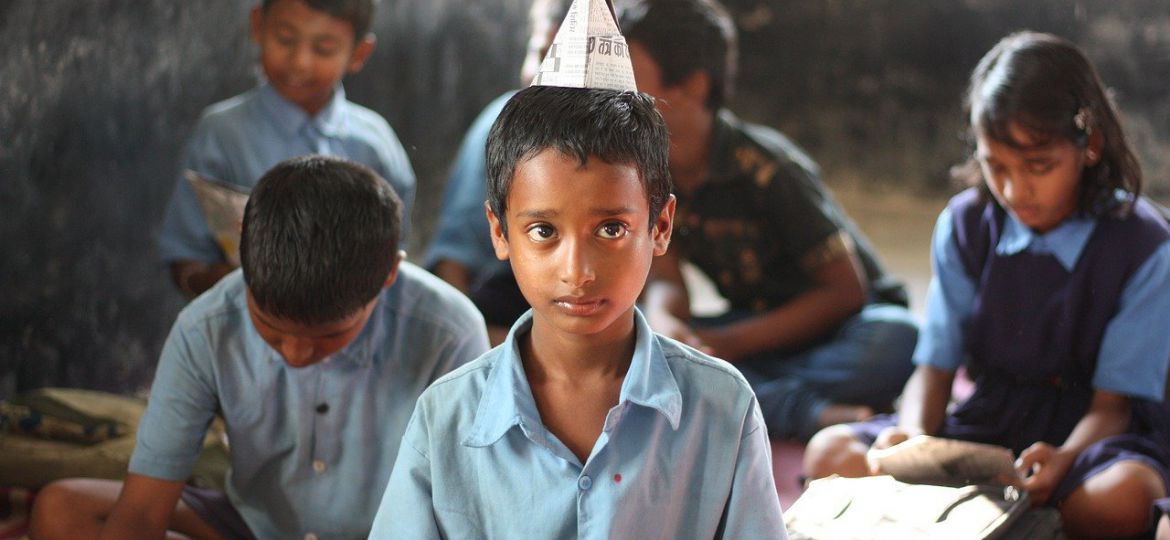 Experiences and learnings from the immediate surroundings such as the school and the family leave a deep impact on the development of an adolescent. They have shaped my own learnings and understanding about sexuality. I studied in a public co-educational school in New Delhi.
The terms 'attraction' and 'dating' were introduced to me back in 2006 when I was in the 6th standard, an eleven-year-old naïve but inquisitive girl who thought such things happened only on the big screen between actors or between grown-ups. It wasn't something that could happen between my batch-mates and that too, at such a young age. I clearly remember how two of my batch-mates dating was the cause for gossip and every joke in the classroom. The two of them were prey to mockery, taunts and embarrassments from both students and teachers. A special session was organised for my class where we were told everything has a season, fruits ripen in a particular season, climate changes according to season, and hence there is a season for 'certain' things. We were told that romance and dating were not meant for us 'children'. The two of them were given special counselling and told not to engage in any such activity as it would hinder their focus on achieving bigger goals.
At home, when I was going through puberty and got my period for the first time, I was told to stay silent about the phenomenon. I was expected not to discuss it with my younger siblings or friends. Along with this, I was bombarded with numerous tutorials on staying away from the men in the family and having to wear specific kind of clothes. The ones that covered my body, especially my growing breasts. The school also curtailed the way girls dressed by shifting uniforms from shirts and skirts to salwar suits it was getting difficult for the school authorities to regulate the length of the skirts. We were told that we could run, sit and walk freely in salwar suits and therefore, the change was good. No major changes were made to the boys' uniform except to its colour.
My family, teachers, and friends left no stone unturned in teaching me the qualities of a 'good girl'. Staying quiet, not expressing myself, being obedient and meek, not mingling with boys for purposes other than studying, were the traits of a 'good girl'. On the other hand, girls who befriended boys or were outspoken were put in the box of 'bad girl'. The 'good girl' side seemed luring and rewarding to my tiny brain, and hence I chose to stay in that box. I made friends with people who fell in the same category and avoided the group of 'bad girls'. This kind of conditioning and the restrictions imposed on me left me perplexed as many of my questions were left unanswered. Questions about bodily changes and why people were attracted to each other. These unresolved questions made me feel restless. It felt like riddles whose answers were at the bottom of the sea and there was no way to resolve them as internet usage was not that common.
This was the time I got acquainted with the terms 'gay' and 'lesbian' in whispers for the first time through a classmate. I was, once again, asked not to discuss these things with anyone. These terms were used to mock people who expressed themselves differently from what was expected from their assigned gender.
This was also the time when our curiosities around sex and contraception (especially condoms) were either overlooked or suppressed by our gatekeepers. Science classes with chapters on adolescence and puberty that were our only hope to find answers for such issues were skipped, leaving our growing minds unsettled, yet intrigued. We were made to understand that we would learn these things at 'the right time'.
I battled internal turmoil in my adolescence as I was never told how to deal with desire for another person or how to cope if they did not reciprocate. Since 'good girls' were not meant to feel this way, I had to keep these emotions to myself. Once, I opened up to my mother, but she only scolded me for going in the 'wrong' direction. I was told that that was not the 'right time' to think about 'all this' and once I grew up, I would have the opportunity to meet my 'soulmate'. I quietly accepted this as I didn't want to portray myself as a 'bad girl'. I started maintaining a distance from those friends of mine who showed an interest in boys as I had been told it was nothing but a distraction at our tender age. I was made fun of by my peers if boys showed an interest in me and it scared me so much that I complained about them to my teachers or completely cut ties with them. Now, when I look back, I regret having lost touch with people with whom I could have developed meaningful and long-lasting friendships.
Not being able to express my attraction towards the boys who expressed an interest in me had an impact on my mental and emotional wellbeing because those potential relationships died and left deep scars in my heart. This led me to grow into a person who was uncomfortable in the company of men and was afraid to express her desires openly. I started treating men as an alien species and avoided any sort of interaction with them. My anxiety level increased whenever I was teamed with my male colleagues. Not having a space where I could open up about my feelings made me lose confidence when it came to working with men. It was a long internal fight to normalise things with men and be at ease in their presence. I still struggle to stay calm or express myself freely in front of male colleagues and friends.
Therefore, working with young people on sexuality education, I believe it is my responsibility to make them aware of the internal and external changes they are going to face in the coming years, as well as to respect people's choices around gender, sexuality and their expression. Experiences during the growing-up years leave a deep impact on cognitive development and the expression of young people's sexuality, and therefore, it is necessary to nurture young people appropriately. Instead of stigmatising or closing avenues for conversation when young people talk about their dilemmas, we as adults, should take the lead to create a safe and non-judgmental environment where we can answer their queries in a comprehensive way.
Cover Image: Pixabay